SVENSKT SIGILL Climate Certification
In 2017, Bjärefågel became the first and still only chicken breeder, climate certified by the Svenskt Sigill (a Swedish organization that promotes quality, animal health, and sustainability). This certification means that we utilize nature's resources efficiently. We do this by closing the cycle between production and cultivation, reducing greenhouse gas emissions, and by observing several rules and regulations including better animal husbandry. This means, among other things, that we have reduced our climate impact by 20-25 percent.
Bjärefågel has worked hard for a long time with sustainability and carried out many improvement measures. Examples of actions taken:
• Trained drivers in environmentally friendly driving technology.
• The chickens eat a completely vegetable-based maize-based GMO-free feed that is largely locally grown.
• Uses green electricity throughout the business.
• Chickens stables are heated with renewable raw materials, such as wood pellets.
In addition, new improvements are made each year to maintain the certification. In this way, Bjärefågel can continue to be at the forefront of creating a more sustainable society.
We are controlled by an external third party. 
THE SWEDISH BIRD ASSOCIATION CERTIFICATION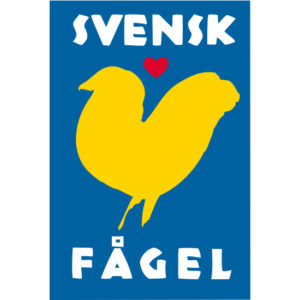 As a member of Svensk Fågel, the Swedish Bird Association, Bjärefågel follows industry guidelines on animal welfare and sustainability work. The "Gula Pippin-label" is a certification that the chicken is healthy and salmonella free. In addition, there are rules for climate impact.
The certification from the Swedish Bird Association means, among other things, that Bjärefågel:
• Follows the Swedish Bird Association's quality and control programs.
• Follows the Swedish Bird Association's guidelines for transport and slaughter.
• Undergoes animal health, animal welfare, and food safety training.
The Swedish Bird Association is part of several collaborations with, for example, the Veterinary Poultry Research Foundation and the World Poultry Science Association.
We are controlled by an external third party.