Chickens raised on maize are juicy with supreme taste. When you let the chickens grow at their own pace, the meat becomes tender, without any additives. On Bjärefagel's products, you will never see contents as brine added or descriptions as tenderized chicken. Our chickens are naturally tasty.
When you buy Bjäre Chicken you can be sure to get a product without additives. In other words, a pure delicacy. In our fresh unprocessed products, there is only one word in the ingredient list: chicken. That's the way we like it.
We are not only passionate about good chicken but also actively work on issues such as ethical animal husbandry and reducing environmental impact. Our chickens are hatched, bred, slaughtered, cut, and processed in Sweden. The Bjäre Chickens have plenty of room to move around. All handling, including loading and unloading, is done carefully by hand.
Below you can see some of our most well-known products. Do you miss any of these or our other products in your local store? Please ask your retailer to order from us!
Our most well-known products
Fresh breasts of BjäreChicken are cut by hand. The first-rate surface of the skin shows high quality and it becomes crispy and beautifully brown when fried.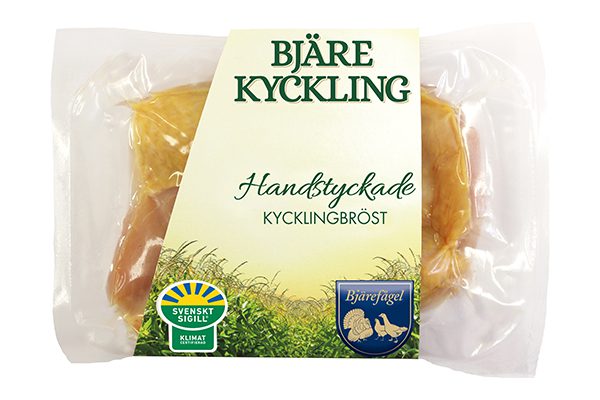 Fresh Bjäre Chicken legs contain no backbone, which gives the piece a high meat yield. All legs are hand-cut by our professional staff.
Fresh whole Bjäre Chicken is a perfect meal for circa four people. Divide the chicken by the backbone and flatten it out for faster cooking.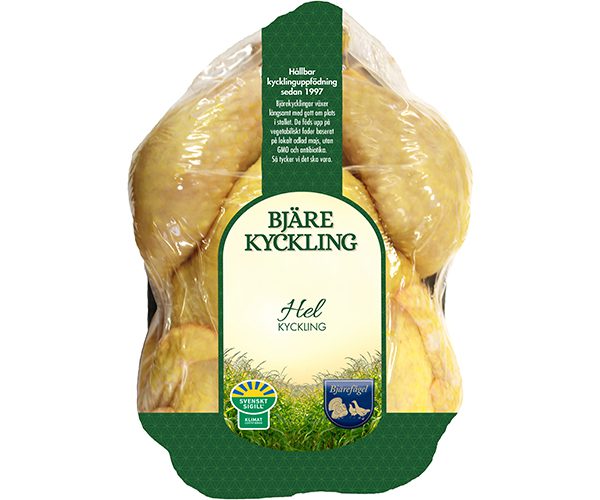 Fresh drumsticks of Bjäre Chicken is a favorite of the kids. It is great for dinner and buffet. The best thing is to marinate and barbecue the chicken drumsticks.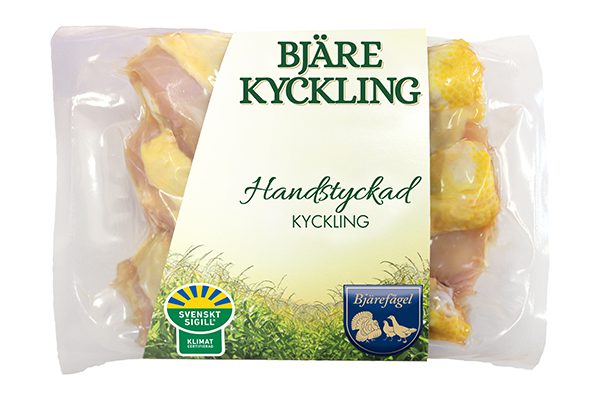 Fresh thigh fillets of Bjäre Chicken is, according to the connoisseurs, the very best part of our chicken. The cut has a higher fat content and is easy to barbecue or fry.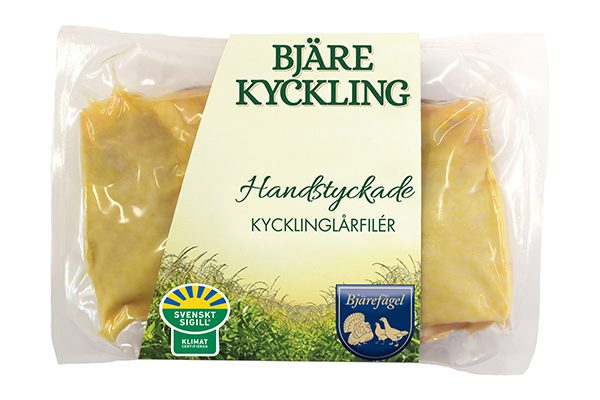 Herb-marinated chicken drumette
Herb-marinated drumettes of Bjäre Chicken is a favorite that is suitable as a snack or on a buffet. The drumette is the innermost part of the chicken wing.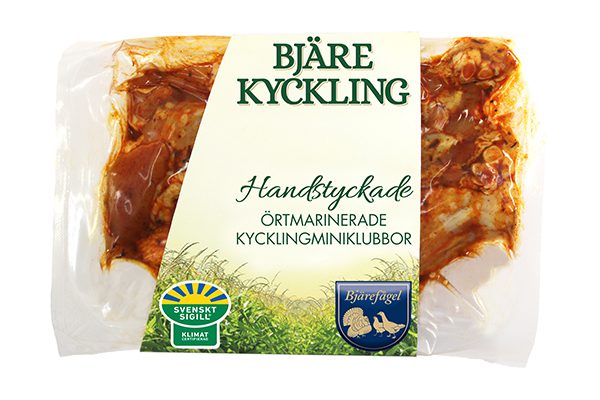 LIGHTLY SMOKED CHICKEN BREAST
Lightly smoked chicken breasts from Bjärekyckling are good in thin slices, on a sandwich or a delicatessen plate. The product is ready to eat.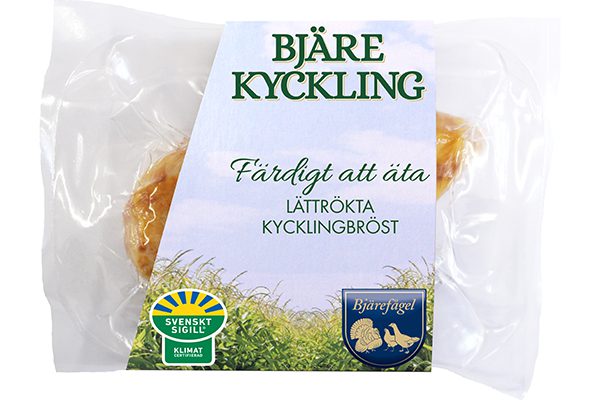 Chicken breasts sous-vide by Bjärekyckling is chicken breasts that are cooked. Good in a salad – as they are or lightly grilled. The product is ready to eat. NEW PRODUCT!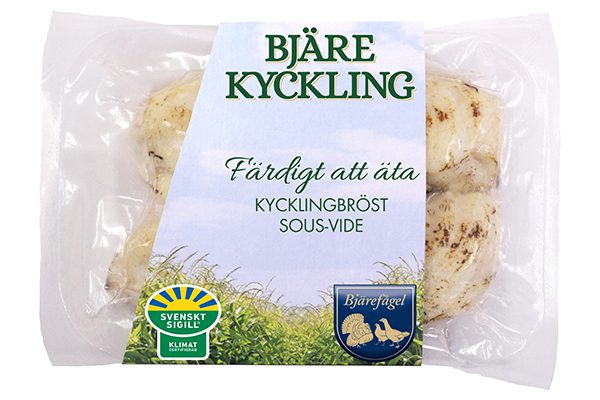 Pulled Chicken by Bjärekyckling is perfect in e.g. a wrap, salad, or tacos, with any seasoning. The product is ready to eat. NEW PRODUCT!