Sustainable chicken breeding since 1997
Bjäre Chickens grow slowly with plenty of space in the stable.
They are raised on a vegetable feed based on locally
grown maize, free from GMOs and antibiotics.
That's the way we like it.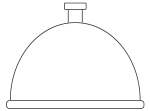 More than 20 years ago, Per-Olof and Martin Ingemarsson started raising chickens at home on the farm in Slättaröd, focusing on ethical animal husbandry and sustainability. Today, Bjäre Chicken is Sweden's only climate-certified chicken. It is loved by both conscious consumers and ambitious chefs.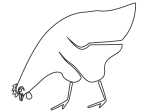 There are many aspects to consider when it comes to sustainability in animal breeding. For us, animal health and well-being is the first priority. Therefore, we allow the chickens plenty of room in the stable with free access to fresh water and feed. We have also chosen a slow-growing chicken.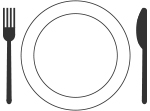 The ambition from the beginning was to produce Sweden's best chicken, and many people think we have succeeded. Try it for yourself! Some say that the absolute best way to cook Bjäre Chicken is to just fry it in butter with some salt and pepper. The taste is wonderful!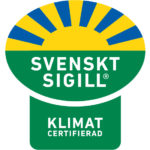 Climate certified Chicken
In 2017, Bjärefågel became the first and still only chicken breeder climate certified by Svenskt Sigill (a Swedish organization that promotes quality, animal health, and sustainability). It is a marking that means that we utilize nature's resources efficiently. We are controlled by an external third party.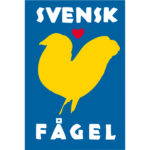 QUALITY CERTIFIED CHICKEN
As a member of Svensk Fågel, The Swedish Bird Association, Bjärefågel follows the organization's quality and control programs, guidelines for transport and slaughter, and training programs on animal health, animal welfare, and food safety. We are controlled by an external third party.