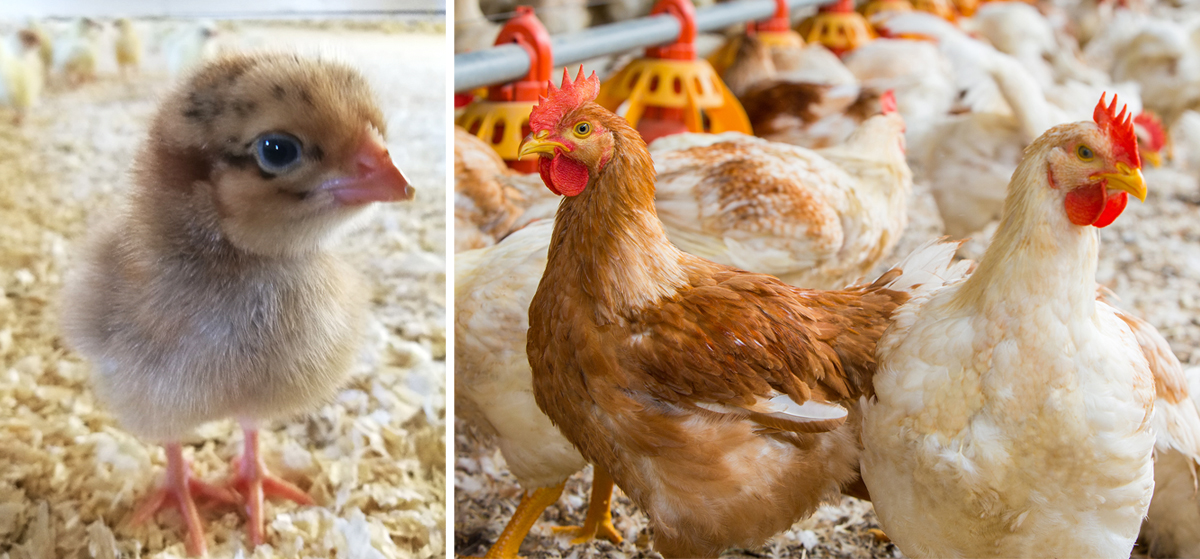 OUR CHICKEN - Ranger GOLD
Bjärefågel was looking for an opportunity to breed a more slowly growing chicken for a long time. We believe that a chicken that is allowed to grow a little slower – at its own pace – will have better health. At the year-end 2014/2015, we were involved in introducing the slow-growing Rowan Ranger chicken in Sweden.
Now we have taken another big step forward by breeding Ranger Gold. The new chicken is also slow-growing and has a very good record in terms of both animal welfare and food quality.
The choice of Ranger Gold is no coincidence. The bird is a combination of a brown-feathered Ranger hen that has good reproduction and a Gold rooster that is very robust and has excellent bone and foot health. The result is a chicken that fits exceptionally well to the Bjäre Chicken concept's focus on animal welfare and sustainability.
Ranger Gold is approved by several animal welfare organizations such as the Better Life Label in the Netherlands, Tierschutzlabel "Für Mehr Tierschutz" in Germany, and RSPCA Assured in the UK.