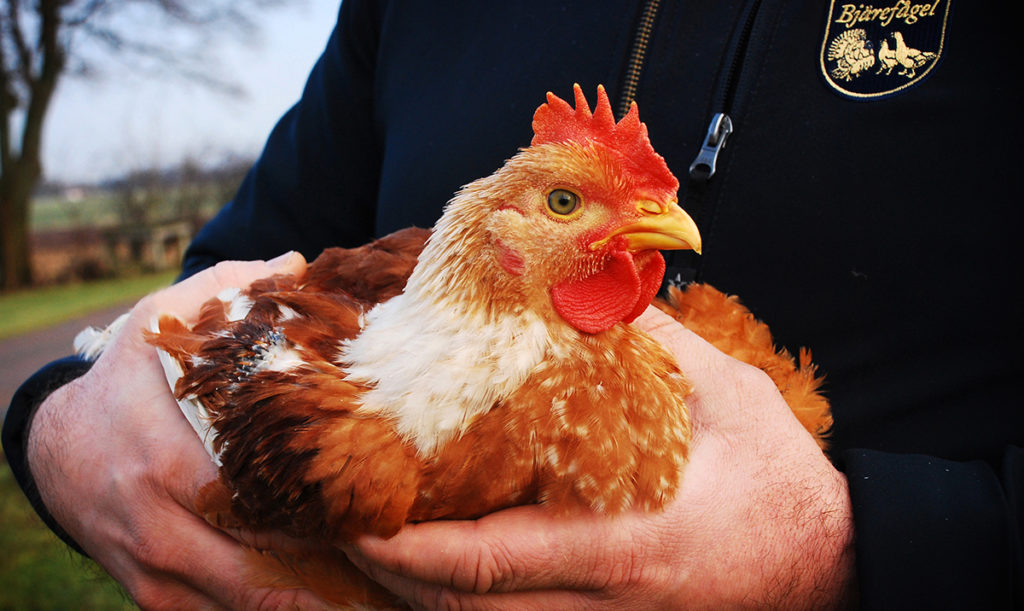 Sustainable chicken breeding since 1997
At the family company Bjärefågel in Torekow AB we are passionate about breeding Sweden's best chicken. That is why we work actively with ethical animal husbandry and sustainability. Bjäre Chicken is Sweden's only climate-certified chicken, which means that we have reduced our climate impact by 20-25 percent. Our breeders undergo independent certification through both Svensk Fågel (The Swedish Bird Association) and Svenskt Sigill (a Swedish organization that promotes quality, animal health, and sustainability). We are controlled by an external third party.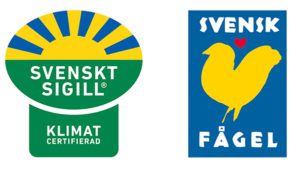 Twice as much space per chicken
In Sweden, there are rules for how many chickens per square meter is allowed in the poultry house. We go further – we halve the number! Thus, Bjäre Chickens get twice as much space as ordinary Swedish chickens.
Quality feed based on locally grown maize
The vegetable feed contains maize, legumes, cereals, soy, vitamins, and minerals. It does not contain GMOs, antibiotics, or any type of antibiotics used only for animals. Our Bjäre Chickens are doing really well on this feed.
Slow growth and gentle handling
Our Ranger Gold chickens grow slowly and have good health. Chicken that grows at its own pace feels well. We always lift our birds gently with two hands around the body and wings, to avoid injury and stress.
Breeding on small family farms
Bjäre chickens are bred by us at Bjärefågel, as well as by carefully controlled breeders on and around the Bjäre peninsula. The maximum transport distance is 100 kilometers – both for the sake of the birds and the environment.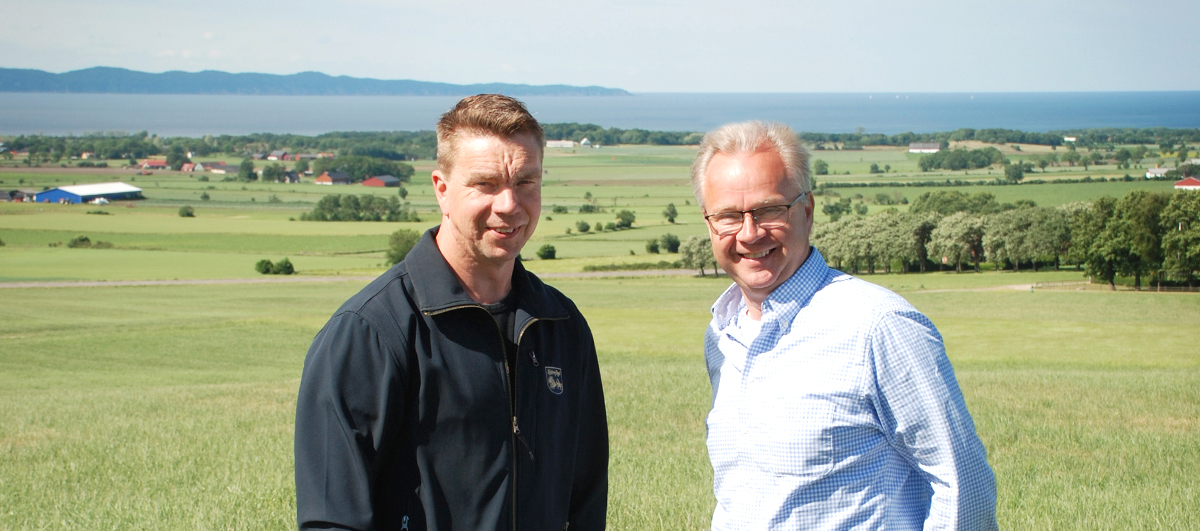 We are the brothers Ingemarsson. Two fairly common farm-grown boys that have been involved in bird breeding and managing Bjärefågel for over 25 years. This is what Per-Olof Ingemarsson says about the start of Bjärefågel:
"When I get asked if it was the chicken or egg that came first, I respond that it all started with a baby: my and my wife's first child. He was so small and beautiful, and genuine and important. When he would eventually eat real food, I didn't want to put anything in him that shouldn't be there. It got me thinking, which over time has resulted in our company Bjärefågel producing food that is loved by children, parents, and quality-conscious chefs throughout the country. "
It all started as a hobby project and in the beginning, we sold mostly to friends and acquaintances. But the rumor of our good chicken spread quickly and demand grew. We were spurred on by the interest and went to France to learn all about chicken breeding. We examined everything from hatching to feed and then decided to go home and produce Sweden's best chicken.
To succeed with the project, we assembled a group of experts, ranging from chefs to veterinarians and people from the Allergy Association. We put our wise heads together and gave ourselves the task, to produce a chicken that was even better than the French, but without sacrificing the high standards we have in Sweden. Our focus has always been to produce a quality chicken with a focus on ethical animal husbandry and sustainability.
We are proud to be the only chicken breeder to be allowed to label their products with Svenskt Sigill Climate Certification. We are also certified by Svensk Fågel, The Swedish Bird Association. We follow their control and care programs.
Everywhere delicious meals are cooked with our Bjäre Chicken. It is in demand by conscious consumers and at fine restaurants around the country – it is cooked in kitchens by people who love good chicken. We are extremely happy, but not very surprised, because we know that chicken with more space, has more taste!
Martin & Per-Olof Ingemarsson